This has been circulating on social media for a few days - so I thought I'd add it as a forum post.
YouGov is a research and public opinion agency - a couple of weeks ago they published  a new survey depicting what Londoners think of each other. It reveals the city's regional stereotypes: the West is 'posh', the East is 'poor', the South is 'rough' and the North is 'intellectual'!
Respondents were shown a list of adjectives and asked which four they most associate with each area of London – East, West, North and South – and the results were analysed to determine which words were particularly associated with an area. 
Do you agree with the identification of qualities and areas?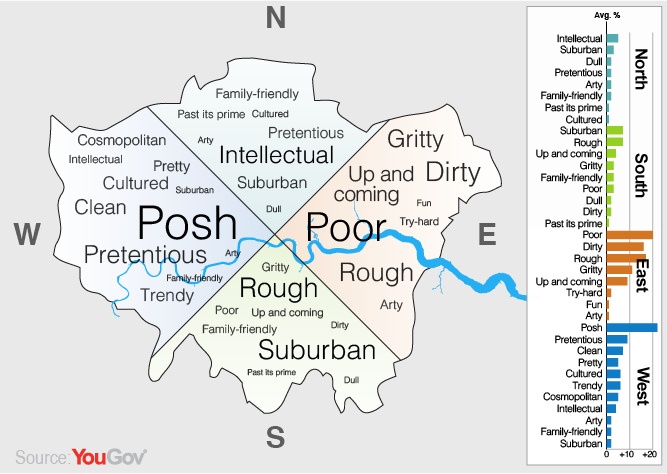 Full details and survey data at You Gov website