Wood Green is now part of the lively borough of Haringey. But in 1619, then part of the parish of Tottenham, it was a mere hamlet of houses on the periphery of Wood Green Common, which later became the iconic Alexandra Palace and its park. However, it was close to a highway from London to Enfield and beyond, and it was as a result of this that its commercial growth began, starting with a smithy in 1770.
Coaching inns followed in the late eighteenth century, and by the nineteenth century the high road was full of shopping parades.
Residential development was accelerated by the arrival of the railway in 1859, and in 1888 it became a borough in its own right, with a population of 23,000.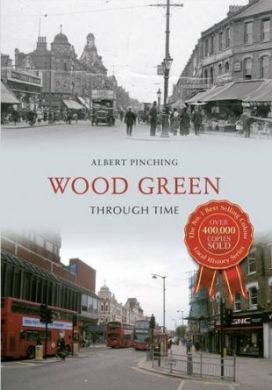 As Wood Green continues to thrive today, its history is reawakened by local legend Albert Pinching's wonderful new book Wood Green Through Time. Using images from the book, Albert has prepared a fascinating presentation, taking us through the history of our beloved Wood Green.
There is very little that Albert doesn't know about Wood Green. He is the author of "Wood Green Past", "Discovering Old Wood Green" & "Haringey's Hidden Steams Revealed", and is also responsible for the publications by the Hornsey Historical Society.

This promises to be a fascinating evening.
Tickets are available at just £3, which is redeemable on any of Albert's books or on any publication by the Hornsey Historical Society on the night.